Ruhegyera Joshua Nteireho who they shot on Thursday night along the expressway. Together with a one Maya Florence Kamukazi lived a socialite life, according to his friends. 
According to reports indicated that Nteireho was a bodyguard to Kamukazi, his friends were not convinced by that. But they added that the deceased was a friend and business partner to Museveni's younger brother Michael Nuwagira. Alias Toyota Museveni, whom they were relatives (uncle).
He engaged himself has a moneylender who ran a money lending business through a company he started called, Amber Finance Limited.
In other words, those who know him, he was not new to the people of State House. With some mentioning his closeness to Museveni's young. Brother is not just it, but his mother was a cousin of President Museveni.
He was so smart to his friends. A spending life, and did not hide his relationship with the first family. Including the First Son, Muhoozi Kainerugaba with whom he has a picture in the State House gardens in a function.
He took pictures with bundles of money dumped around him.
"If he shows car keys (a high-class Mercedes Benz which is also part of his expensively assembled fleet of cars). He would be showing bundles of cash," a friend he told us.
He was killed together with Kamikazi along the Entebbe expressway road close to Mpala stage on Thursday night.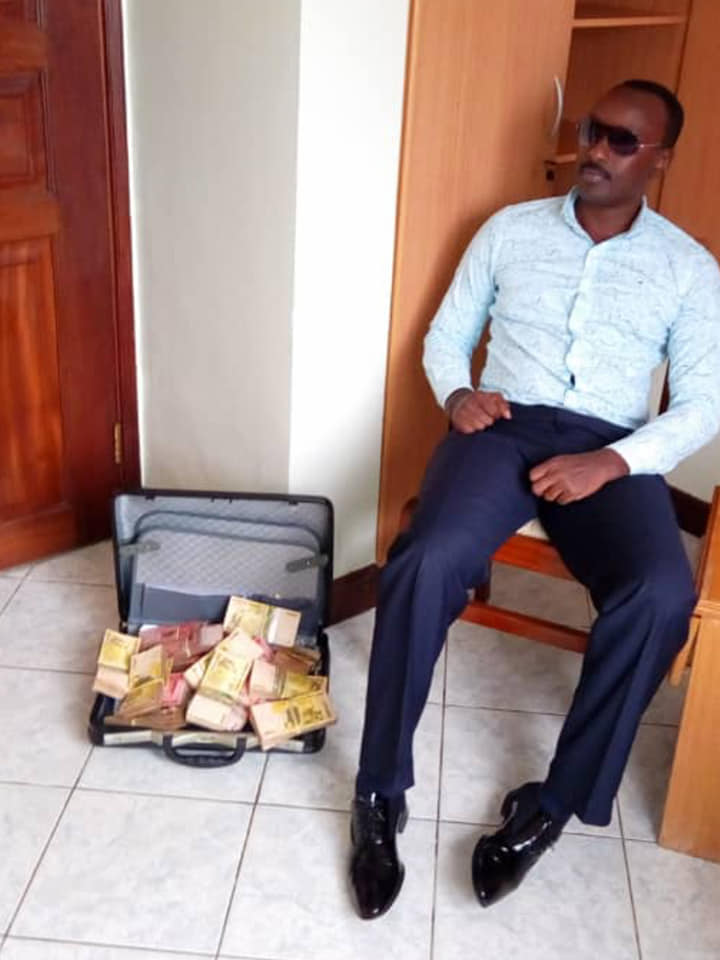 From informants,  Police told the Cyclone Times that they suspect whoever that carried out the shooting did it from inside the car. A black Toyota Land Cruiser registration number UAW534B which they were traveling in.
In conclusion, "We have identified the victims as Ruhegyera Nteireho Joshua. A bodyguard, and resident of Katabi, Mpala and Kamikazi Princess a Rwandan national. Whoever the person killed them did it in a car," a source from Police said.